Main content starts here, tab to start navigating
BBQ Sandwiches
Spicy Chop

NW Alder smoked pork + angus beef brisket in sauce 10.99

BBQ Pork on Bun

chopped, topped w/ Pete's Fair sauce, on toasted potato bun 10.99

Chipotle Chicken Sandwich

pulled chicken, in chipotle bbq sauce, on a buttery bun 10.99

Chopped Brisket Sandwich

certified angus beef w/ smoky spread + Fair sauce 14.29

Sliced Brisket Sandwich

tender thin-sliced beef w/ smoky spread + Fair sauce 14.29

Hot Link Sandwich

Thin-sliced, all-natural Hot Link topped with BBQ Pete's Puyallup Fair Sauce 9.69
Beef Dip Sandwiches
Prime Rib Dip + Fries

premium beef, tender thin-sliced, toasted french roll, au jus 22.48 | add cheese 1.50

Brisket Dip + Fries

people love this one! smoked provolone, crispy onion straws, toasted french roll, au jus 20.78
Specialty Sandwiches
The "Boss Hog"

1/4 lb bbq pork + juicy hot link + BBQ Pete's Fair sauce. if you're hungry for a real bbq sandwich, this is so good. 14.19

The Smokestack

pork + beef, spicy sauce, smoked cheese & crispy onion straws 13.99

The "Sandwich with No Name"

This is it! #1 fan favorite. sliced brisket, Pete's Classic sauce, smoked provolone cheese, crispy onion straws, smoky spread 15.29

Veggie Melt

(your secret's safe with us) seriously tasty! smoked provolone cheese, slaw, crispy onion straws & Fair sauce 9.69
Add Sides
5.49 each
Cornbread Muffin w/ Honey Butter
Loaded Potato Salad
Fries
BBQ Beans
Side Salad
Classic Cole Slaw
Chipotle Cole Slaw
Popular Additions
Spike it! w/ a Hot Link 4.99
Just One Rib 3.29
Horseradish Sauce (for beef items) .75
House Ranch .75
Honey Butter $1
Ribs 'n Chicken
Northwest Alder Smoked
BBQ Ribs Dinner

dinner (half slab) w/ 2 sides $29.89

lite plate (1/3 slab) w/ 2 sides $24.09

BBQ Chicken Dinner

dinner (half chic) w/ 2 sides $24.59

lite plate (1/4 chic) w/ 2 sides $18.25

Ribs 'n Chicken Combo

dinner w/ 2 sides $30.99

BBQ Three Meat Dinner

Ribs, Chicken, BBQ Pork

dinner w/ 2 sides $35.99

Spike it! w/ a Hot Link $4.99
Sides
Cornbread Muffin w/ Honey Butter
Loaded Potato Salad
Fries
BBQ Beans
Side Salad
Classic Cole Slaw
Chipotle Cole Slaw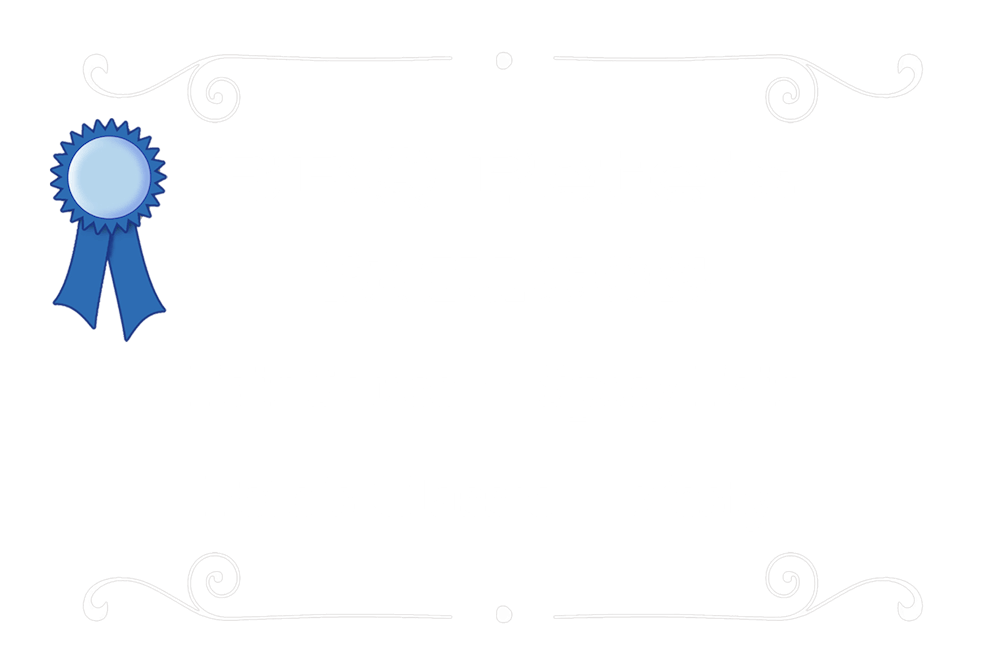 Just Ribs
St. Louis Style Pork Spareribs. At BBQ Pete's, we're all about the Ribs!
Full Slab of Ribs

12 bones. Feeds 2-3 ppl. 35.19

Half Slab

6 bones 19.89

1/3 Slab

4 bones 13.15

Just One Rib

3.29
Popular with Ribs
Add Fries

5.49 each

Add Hot Link

4.99 each
Honey Butter (for your toast) $1
Extra Toasted Bread .75
Fresh Cut Salads
Topped with: House Ranch Dressing,
Fresh Shredded Cheese, House Crispy Onion Straws
Salad with Chopped Brisket

$22.49

Salad with BBQ Pork

$19.72

Salad with Hot Link

$17.76

Salad with Chipotle Chicken

$19.72

Salad with Chicken Breast

$19.99

Salad with Spicy Chop

$19.72

Veggie Salad

$12.99
Sides
5.49 each
Cornbread Muffin w/ Honey Butter

jumbo, fresh baked. very popular!

Loaded Potato Salad

bacon, sharp cheddar, sour cream & onion

Fries

premium potatoes, skin-on, thick cut, house seasoned

folks love 'em dipped in Pete's Smoky Fry Sauce!

BBQ Beans

chock-full of NW Alder smoked brisket & pork burnt ends

Side Salad

fresh cut greens, house croutons

house made dressings: ranch, italian, blue cheese

Classic Cole Slaw

creamy with a hint of horseradish

Chipotle Cole Slaw

with a smoky kick
BBQ Sauces
BBQ Pete's Award Winning Sauces, ready for you in the dining room
Pete's Classic Sauce

Sweet & mild, rooted in the timeless Kansas City style. #1 Winner at the 2016 Whistler BBQ Championship.

Spicy Fair Sauce

Our founder's favorite. Award winning 2nd place Ribbon at 2015 K.C. American Royal International BBQ Contest.

Zesty BBQ Sauce

Inspired by our founder's travels in the Carolinas. Tangy with a kick. Great for pork. Placed in top four at 2010 K.C. American Royal International BBQ Contest.

Puyallup Fair Sauce

A mild, tomato based sauce. Served every September at Pete's Log Cabin at the Washington State Fair!

Smoky Fry Sauce

tasty dip for Pete's seasoned Fries.
Drinks
Soda Fountain

various Coca Cola products, Fresh Brewed Iced Tea & Sweet Tea

Customize w/ Flavored Syrups

self serve at the drink bar. personalize your drinks with an assortment of flavored syrups!

psst... try adding your favorite flavor to our yummy complimentary ice cream. or mix with club soda from the fountain for italian sodas.

Assorted Bottles & Cans

juices, sodas, beer & wine

Ice Cold Draft Beer

BBQ, beer, 'merica. craft/local or domestic.

We also offer BBQ Pete's branded Growlers To Go!
Popular Additions
Spike It! w/ a Hot Link 4.99
Just One Rib 3.29
Horseradish Sauce .75
House Ranch .75
Toasted Bread (half slice) .75
Honey Butter $1
Carry-Out Catering
Groups 20 and up. Our super popular Carry-Out Catering packages are easy to set up and come with everything you need to build a BBQ Buffet: Including plates, napkins, utensils, and chafing dishes to keep everything hot. We even supply the tablecloth! Please note: We do not offer full service staffed catering at your site, nor do we deliver catering packages. For more info and customization, click the "Order Catering" button.
Take-Home Family Feasts
To place your order for Take-Home Family Feasts, click the "Order Catering" button below.
Rack 'n Roll

Feeds 2. Rack of Ribs, 2 Cornbread and pint of your choice: Potato Salad, Beans, or Slaw. $59.46

BBQ Pete's Feast

Feeds 4-6. full Slab Ribs, full Chicken (cut), 4 Cornbread and 2 pints of your choice: Potato Salad, Beans or Slaw $109.52

Bigtime Feast

Feeds 6-9. 1 1/2 Slab Ribs, Full Chicken (cut), pound Hot Links, 6 Cornbread, pint Beans, pint Slaw, pint Potato Salad $173.23
Pounds & Quarts
Packed for Takeout. Please provide advanced notice for larger orders. Pound feeds 2-3. Pint feeds 2-3. Quart feeds 5-6. To place your order for Pounds & Quarts, click the "Order Catering" button below.
Cornbread Muffins w/ Honey Butter

by the dozen | jumbo size $49 | medium size (best for catering large groups) $39

Bulk Sides To Go

pint 13.29 | quart 23.49

BBQ Ribs

full slab 35.19

Spicy Chop

by the pound 24.75

BBQ Pork

by the pound 24.75

BBQ Beef Brisket

by the pound 34.09

Hot Links

by the pound 24.99

Chipotle Chicken

by the pound 24.75

BBQ Chicken

full (cut, 6 pieces) 25.79